Delivery
FREE UK DELIVERY
on orders over £100
Click here
for more information on our delivery options
Residential Brochure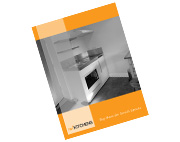 Download our Residential Catalogue
Commercial Brochure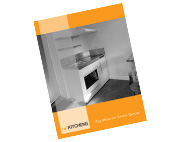 Download our Commercial Catalogue

About Tiny Kitchens
We here at Tiny Kitchens are a highly experienced team with over 20 years experience in the successful supply, service and installation of commercial kitchens, catering equipment and commercial refrigeration throughout the UK

At Tiny Kitchens we aim to provide our customers large and small the very best in service and supply of Commercial mini kitchens, catering and refrigeration equipment.

We have therefore created tinykitchens.co.uk to bring you the customer the best quality products at some of the best prices around.
Call us to see on 01254 888198.

Tiny Kitchens Showroom in Blackburn, Lancashire is a purpose-built customer showroom with a 6000 sq.ft sales, service and workshop/ staff training centre at its Great Harwood, Lancashire, head office.

ABC direct also supplies catering spares, services, delivers and installs all types of Commercial Refrigeration, Glass washers, Dishwashers, Water Boilers, Refrigeration, Ice makers, Catering equipment, Stainless Steel Fabrication and much more.

Tiny Kitchens has access to storage facilities in Blackburn & St Albans which holds a Huge Stock of Mini Kitchens and Commericial Water Boilers, Catering Equipment and Refrigerated Cabinets for immediate delivery through out the UK, we at Tiny Kitchens know that being teamed up with some the UK's largest manufacturer's and wholesaler's of commercial catering products, We can provide a one-stop shop solution for the industry, Our mini kitchens can be used in or as Kitchenette, Spacesaving kitchen, Tea stations, Small kitchen, Student kitchen, Staff kitchen, Bedsit kitchen, Pre-built kitchen, Showroom Kitchen, Staff Kitchen, Landlord kitchen, Tea points, Modular kitchens, Office kitchens, Micro kitchens, Disabled kitchens, Space savers, Tea stations, Mini bedsits, Student accommodation, Schools Staff Rooms, Hospitals Staff Rooms, Houses, Homes, residential, offices, studios, loft apartment, Free standing kitchen, Whirlpool mini kitchen, Mini kitchen units, Mini kitchens uk, Mini kitchen appliances, Free standing Kitchens to suit every commercial and professional customers need at some of the most competitive prices in the UK

We understand your business needs and can deliver what you want - quality mini kitchens, water boilers and catering equipment that is value for money - with personal attention to detail.